Knowledge is Power
DeviceAlliance's podcast 'Medtech Radio' is a brand new program addition in 2019 to our Professionals Academy.  As we continue to evolve and grow as an industry, it's more important than ever we're continuing to develop ourselves while learning from others experiences.  In this, we will ensure we're keeping up with the latest technology advances, marketplace trends and opportunities to learn from others experiences and grow in our own professional endeavors.
Medtech Radio podcast's focus is to highlight the achievements of local Orange County, CA medical device professionals, giving them a platform to share their knowledge and perspective while providing our listeners with an opportunity to learn from and get to know their local colleagues better.
This Week's Podcast:
EPISODE #4: Leadership Lessons
FEATURING: David Powell, CEO of Fieldplace Instruments, Inc.
---
David Powell: Leadership Lessons | EP. 4
---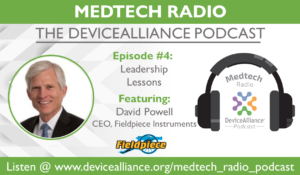 EPISODE DESCRIPTION
What is leadership?
It's such a simple question, and yet it continues to vex popular consultants and  people alike.  True leadership is much more than authority and recognition from the outside world. Instead, leadership is all about developing people and helping others reach their full potential.  The bedrock foundation that your leadership will be built on will be the principles you hold.  As John C. Maxwell said, "A leader is one who knows the way, goes the way, and shows the way".
In this episode of DeviceAlliance's Medtech Radio, we interview David Powell; CEO of Midreef Partners and CEO, Interim of Fieldpiece Instruments, Inc. Join us as we discuss his life of professional leadership and the critical lessons he learned along the way.
---
ARCHIVES
Ryan Blackmore: People Strategies | EP. 3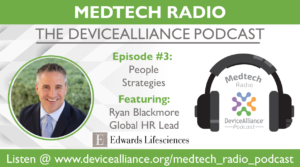 Bridget Smith: Blockchain Revolution | EP. 2
---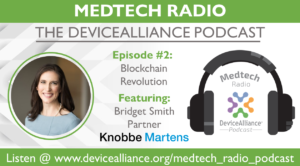 ---
Ben Bobo: The Flight of an Entrepreneur | EP. 1
---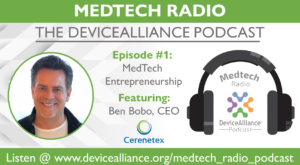 DeviceAlliance Podcast – Medtech Radio