Collaboration Is Our Competitive Edge!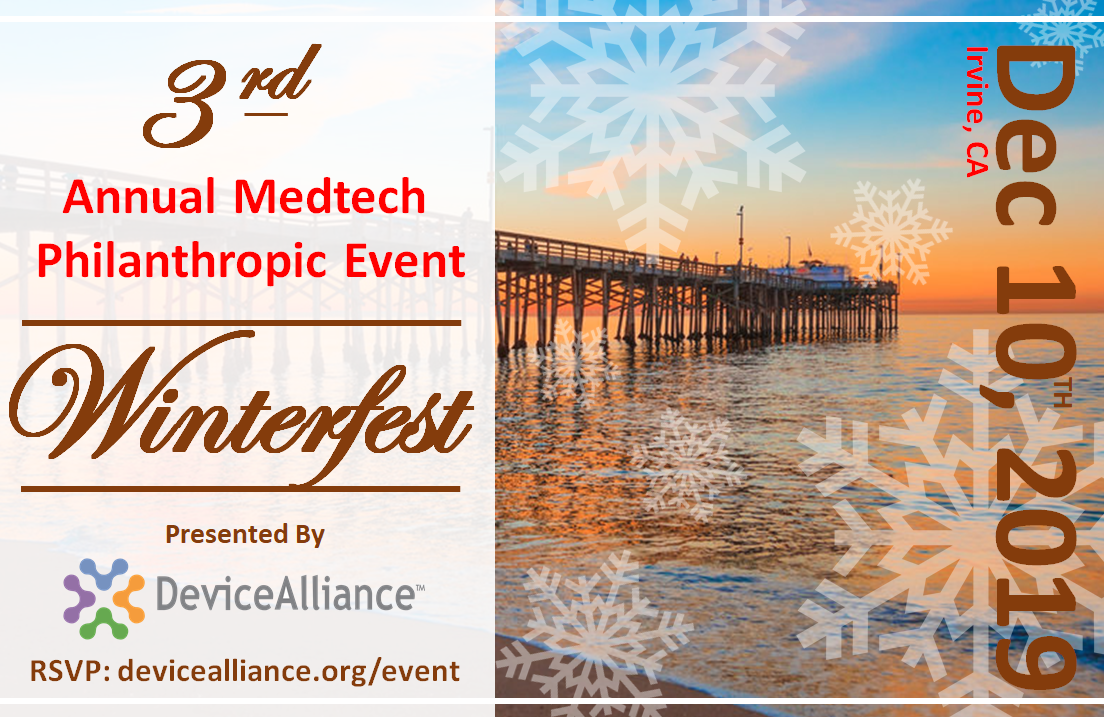 3rd Annual Medtech Holiday Philanthropic Event: Winterfest
Tuesday, Dec. 10th, 2019 @ 5:30-8PM
Join DeviceAlliance as we celebrate the close of 2019 with a memorable giving experience with an evening event benefiting the American Heart Association (AHA) of Orange County.  Help support heart disease and stroke research by joining DeviceAlliance for an evening of delicious food, delectable wine, raffles, and bid on amazing packages during our live auction! 100% of proceeds from this event will be donated to AHA.
REGISTER
Our mission
DeviceAlliance strives to be the one-stop-shop at the center of the medical device ecosystem helping drive collaboration, innovation and career development for all device professionals in Southern California.
DeviceAlliance is the only multi-disciplinary, non-profit, professionals association serving the medical device industry in Southern California.  That's why we're the ideal place to help support medical device professionals as they formulate start-ups, expand market share for a Fortune 500 corporation or grow their individual careers.
What We Offer
DeviceAlliance is a community of talented and successful medical device professionals. We offer multiple ways to get engaged.
Collaboration
Collaboration among members is an outcome of our willingness to serve each other. Living this core value builds trust among our members and trust leads to collaboration.
Learn More
Mentorship
Benjamin Franklin was an inventor and a visionary. Plus, he knew how to have fun.
Learn More
"Tell me and I forget, teach me and I may remember, involve me and I learn."
-BEN FRANKLIN
Home Page