Young Professionals Committee
The Young Professionals Committee (YPC) is a sub group of DeviceAlliance dedicated to training and elevating the next generation of Medtech Leaders. The committee focuses on events that support the needs of students, recent grads, and young professionals in their early career development. To increase accessibility, many events are free to attend and held virtually.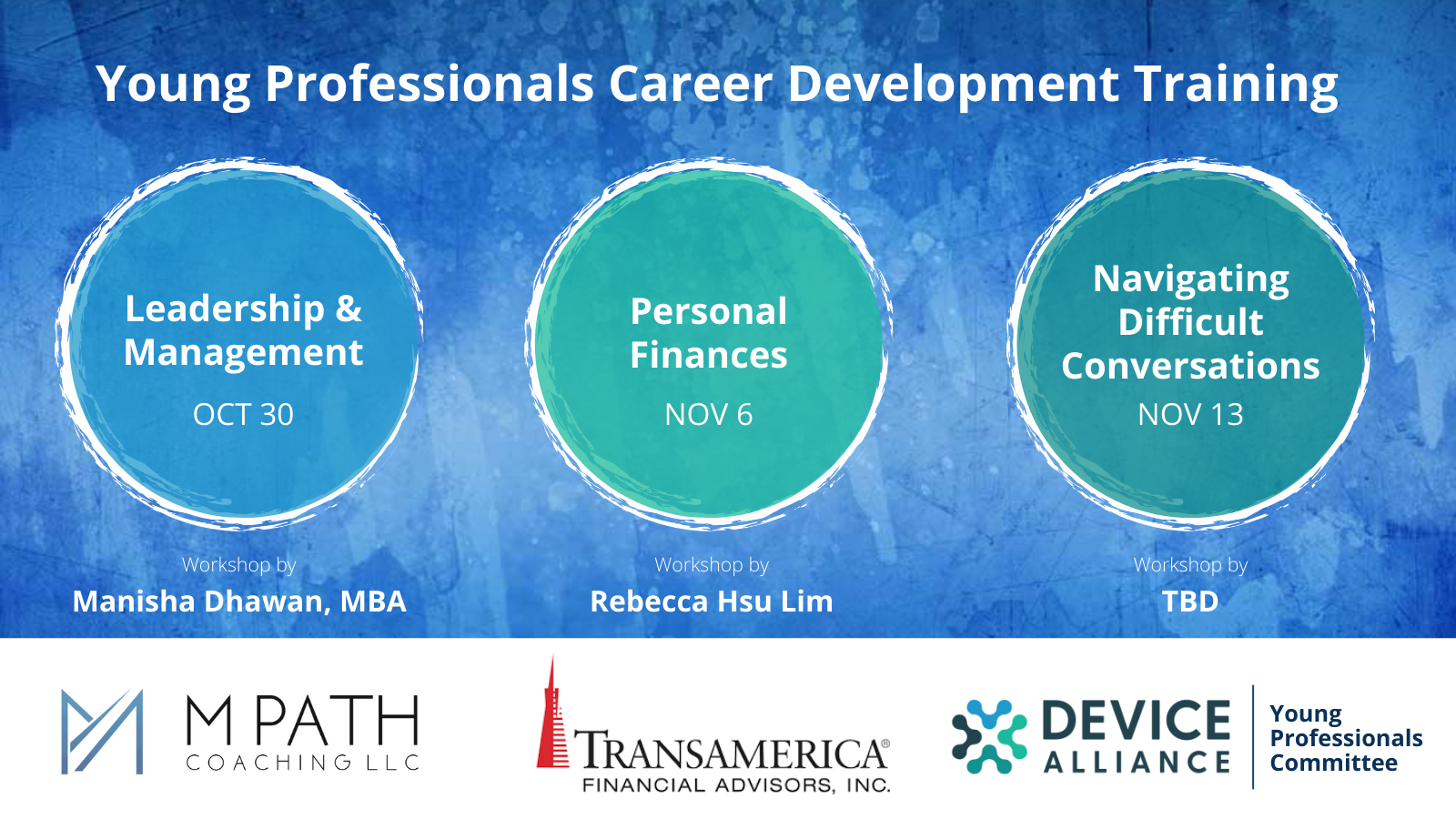 2021 Level 2 Workshop Series is Open for RSVPs
Our Values

Collaboration
We strive to work with local organizations and individuals devoted to similar goals.

Knowledge
We believe education and experience are critical components of professional development.

Community
We aim to serve the community and provide opportunities to foster connections.
Benefits
✤ Career and professional development training
✤ Access to seasoned mentors and job opportunities
✤ 5:1 ratio of professionals to students
✤ Enthusiastic and proactive community
Programs and Resources
---
Career Development Program Training
Two-part series comprised of cohesive and structured professional development programming and events for young professionals to evaluate and refine their career trajectory in the medtech industry. Open to any young professional.
Annual Mentorship Program
Annual mentorship program to match young professionals with senior level industry DeviceAlliance members. Exclusive to DeviceAlliance members.
Additional Resources
Event recordings, exclusive documents and local Orange County resources to aid in a young professional's career development. Available to everyone.
Elevating the next generation of medtech leaders
Young Professionals Committee