Thank You
Because of our sponsor's generosity we can reach beyond our professional organization and into our community of care facilities, caregivers, and ultimately patients. Together, we're committed to positively affecting the lives of our families, friends, neighbors, and communities.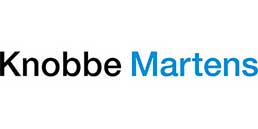 Knobbe Martens is one of America's largest Intellectual Property and technology law firms, in particular specializing in medical device and life science support in Southern California.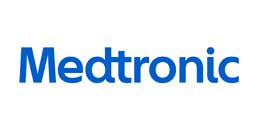 Medtronic is a global healthcare solutions company committed to improving the lives of people through our medical technologies, services, and solutions.  It's Brain Therapies business unit has specialties within neurosurgery, medical device, Healthcare, spine surgery, hydrocephalus, cerebrovascular, deep brain stimulation, brain modulation, neuronavigation, and critical care.

Square-1 Engineering, a life sciences consulting firm, provides end to end technical project services to companies which design, develop and or manufacture products in Southern California. Our specialized services enable customers to successfully complete projects of all sizes from R&D, regulatory compliance through product obsolescence, utilizing our flexible and tailored services model. (Services include: consulting, CAD outsourcing and in-source project support)

Greater Irvine Chamber of Commerce aims to advance the economic vitality of greater Irvine. Their core initiatives are to be a CATALYST for local economic growth, to be a CHAMPION for the business community with all levels of government, and to CONVENE greater Irvine stakeholders.

Video Resources Inc. is a full-service video and media agency, creating rich videos, animations, graphics, and interactive media for a variety of corporate communication needs. We provide full-scale video production, motion graphics, 3D animation, interactive apps, website design, AV support, and even film equipment rentals.
Is Your Company Looking for a Competitive Advantage in Orange County's Medtech Ecosystem? Corporate sponsorship with DeviceAlliance is just the answer you're looking for. Contact us today to learn about our sponsorship programs.

The sponsors of DeviceAlliance make it possible to provide innovative programs, business connections and professional development opportunities on behalf of DeviceAlliance.  Sponsors also receive many great benefits as a result of their involvement with DeviceAlliance.  Contact us to learn more while obtaining a copy of our 2021 Corporate Sponsorship Prospectus.
Sponsors