Ken Charhut: The Future of Heart Technology
Last September of 2019, Foldax, Inc. announced its first-in-human use of the Tria heart valve under its FDA Early Feasibility Study (EFS) for the treatment of aortic valve disease. Tria heart valves combine LifePolymer™, an advanced biopolymer material, and a patented design to create a valve with the potential to lower the cost of medical care given the increasing costs of using animal tissue valves and the associated durability and calcification concerns. The proprietary biopolymer material and design of the Tria heart valves also allow for high volume manufacturing. The valves are robotically manufactured to provide the highest level of quality and precision and allow for future patient customization while eliminating the variability of human production.
In this episode of DeviceAlliance's Medtech Radio, we speak with the Executive Chairman of Foldax Inc., and Exec Chairman Chief Strategy Officer of Compellon Inc. Ken Charhut. Join us as we discuss how this groundbreaking technology was created, what major milestone this represents for heart valve patients worldwide, and how the progress toward mitral and transcatheter versions of the valves next year has the potential to revolutionize the heart valve industry.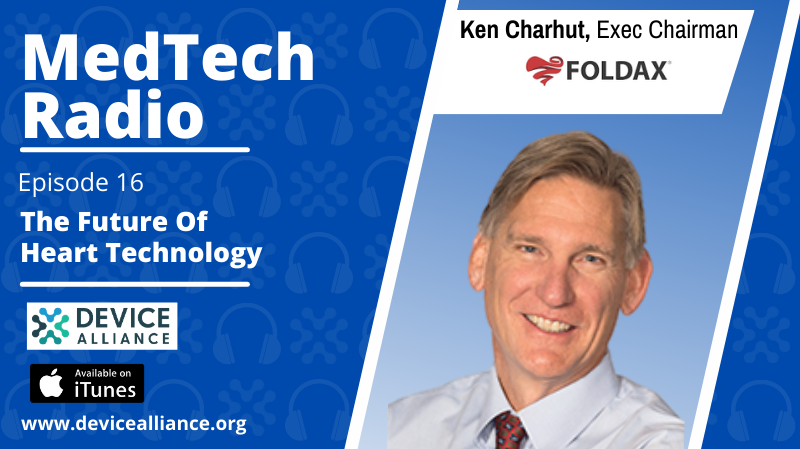 Follow the great work Ken and team are doing at Foldax.
OTHER MEDTECH RADIO EPISODES
All
Entrepreneurship/Startups
Leadership Spotlight
Marketing & Product Development
Professional Development
Women in MedTech
Young Professionals