David Powell: Leadership Lessons
What is leadership?
It's such a simple question, and yet it continues to vex popular consultants and people alike. True leadership is much more than authority and recognition from the outside world. Instead, leadership is all about developing people and helping others reach their full potential. The bedrock foundation that your leadership will be built on the principles you hold. As John C. Maxwell said, "A leader is one who knows the way, goes the way, and shows the way".
In this episode of DeviceAlliance's Medtech Radio, we interview David Powell; CEO of Midreef Partners and CEO, Interim of Fieldpiece Instruments, Inc. Join us as we discuss his life of professional leadership and the critical lessons he learned along the way.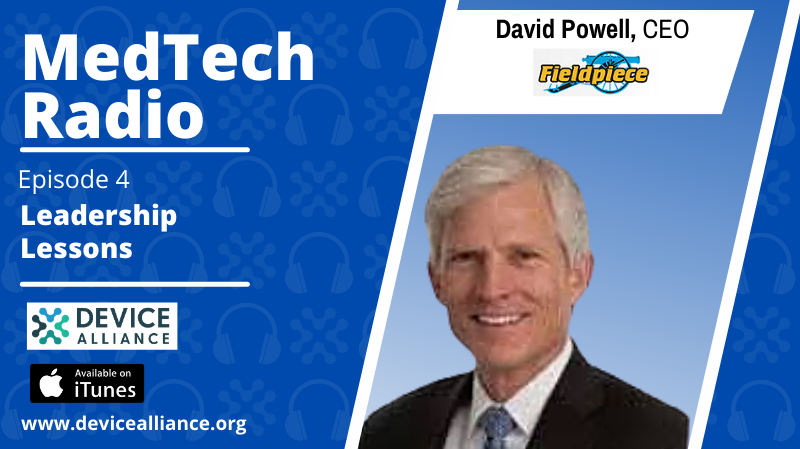 OTHER MEDTECH RADIO EPISODES
All
Entrepreneurship/Startups
Leadership Spotlight
Marketing & Product Development
Professional Development
Women in MedTech
Young Professionals