Nested Knowledge: The Currency of Science
Nested Knowledge was founded by Keith and Kevin Kallmes, two brothers who have spent the past 3 years building a neurovascular-focused research company. While working with organizations as diverse as strategic device companies, research hospitals, private practice clinicians, and medical device startups, Kevin became frustrated with how difficult it was to compare therapies in the clinical literature. In 2020 there is still a problem of data in drawers, and the need to have vast islands of clinical data connected is more vital than ever. But why has this problem not been addressed?
In this episode of DeviceAlliance's Medtech Radio, we speak with Nested Knowledge President Keith Kallmes, and CEO Kevin Kallmes. Join us as we discuss the current problem with clinical publications, the replication crisis, the broken incentives structures, and how we can improve clinical evidence underlying vital health decisions.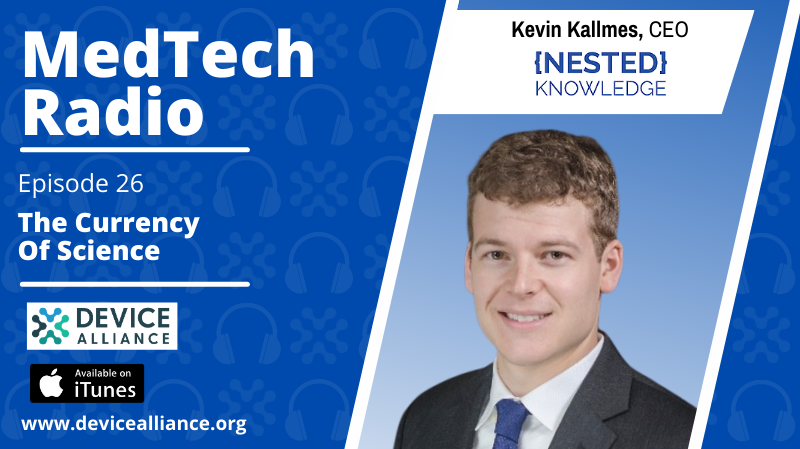 OTHER MEDTECH RADIO EPISODES
All
Entrepreneurship/Startups
Leadership Spotlight
Marketing & Product Development
Professional Development
Women in MedTech
Young Professionals