Kevin McNerney: Where Everyone Knows Your Name
In November of 2019, DeviceAlliance celebrated its 10th year anniversary. This was a huge milestone for the organization given that data from the National Center on Charitable Statistics reveal that approximately 30% of nonprofits fail to exist after 10 years. According to Forbes, over half of all nonprofits that are chartered are destined to fail or stall within a few years due to leadership issues, driving community engagement, and the lack of a strategic plan, among other traits. One of the most common traits of nonprofits that have longevity is having "Servant Leaders" who are passionate for their organization's mission.
In this episode of DeviceAlliance's Medtech Radio, we speak with Senior Advisor, Finance Chair, and Past President of DeviceAlliance, Kevin McNerney. Join us as we discuss his involvement in starting DeviceAlliance, the critical lessons learned in running a nonprofit, and the essential traits an organization needs to mobilize and inspire others.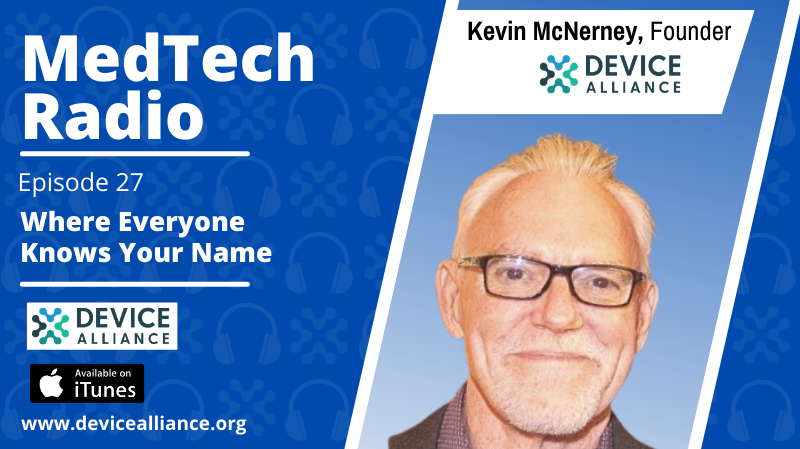 OTHER MEDTECH RADIO EPISODES
All
Entrepreneurship/Startups
Leadership Spotlight
Marketing & Product Development
Professional Development
Women in MedTech
Young Professionals