Dave Ferrera: Innovation in Translation
Before one begins any new project, it's important to understand where you fit into the grand scheme of things. While you may be the person who had the brilliant idea in the first place, that doesn't mean you know how to lead a company, or build a team, or build a prototype. You can't be all things to all people. One needs to know what you're good at, and then you need to know how to hire the best people to fill the positions that you can't cover. The very first question you should ask is, am I the person who should lead my new company, or do I need to hire a leader who can take my idea and run with it?
In this episode of DeviceAlliance's Medtech Radio, we speak with the Chief Technology Officer at Balt, Dave Ferrera. He also serves as a member of the Board of Advisors to Spinal Singularity, a member of Sage Executive Group, and Chair Orange County American Heart Association Heart & Stroke Ball 2020. Join us as we discuss his upcoming book Innovation in Translation, the critical lessons learned through his early startups, and what it takes to build a team of "A players".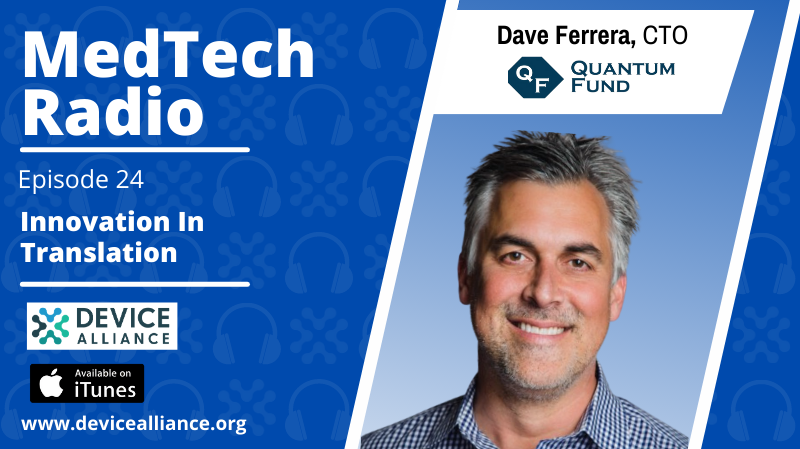 OTHER MEDTECH RADIO EPISODES
All
Entrepreneurship/Startups
Leadership Spotlight
Marketing & Product Development
Professional Development
Women in MedTech
Young Professionals