Taylor McPartland: Entrepreneurial Recipes for Success
ScaleHealth is an innovation ecosystem focused on connecting great innovators in the health/wellness space, with the strategic resources and partnerships with the goal to impact communities in need. On April 7th ScaleLA formally announced that it will be renamed ScaleHealth, a move which coincides with the announcement to open a 2nd location in Orange County. This location will be launched in partnership with The Innovation Institute, a nationwide leader in healthcare provider innovation, and will be housed at the Innovation Lab in Newport Beach.
In this episode of DeviceAlliance's Medtech Radio, we speak with CEO of ScaleHealth Taylor McPartland. Join us as we discuss his unique background into entrepreneurship, ScaleHealth's mission to build a global health innovation ecosystem, why Orange County was the perfect next step for their strategic growth, and much more!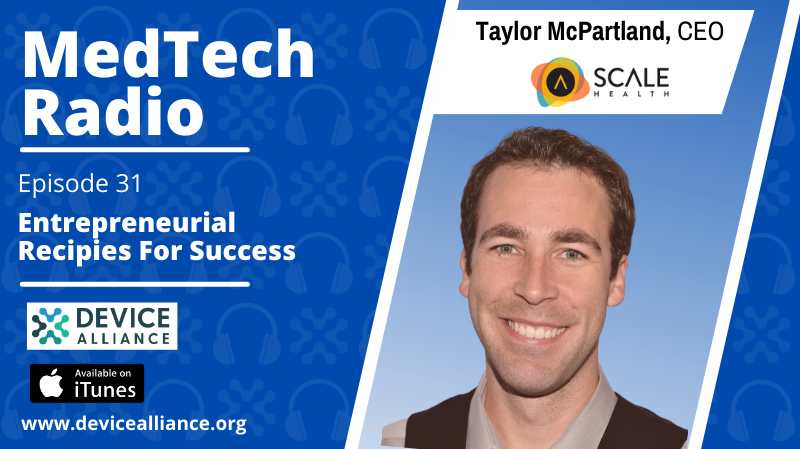 Follow the great work Taylor and team are doing at ScaleHealth.
OTHER MEDTECH RADIO EPISODES
All
Entrepreneurship/Startups
Leadership Spotlight
Marketing & Product Development
Professional Development
Women in MedTech
Young Professionals