Marinela Gombosev: Developing Soft Skills in Leadership
To celebrate our 4th Annual Women in OC Medtech Event, we will be doing an interview with event panelist Marinela Gombosev. Marinela is CEO of Evoke Neuroscience, a data and diagnostics company focused on reducing the number of people living with treatable cognitive impairment. After immigrating into the United States as a war refugee from Bosnia at the age of 14, she went on to complete her undergraduate studies in Electrical Engineering at the University of California, Irvine and received an MBA from Pepperdine University where she was recognized as a "Top 40 under 40" alumna. In 2015, Marinela was inducted into the University of California, Irvine School of Engineering Hall of Fame as the youngest recipient of this award. She has spent her entire 15 year career in regulated industries, the most recent 10 of which have been in medical devices.
In this episode of DeviceAlliance's Medtech Radio, we discuss her experience coming to the US, the importance of why soft skills in leadership are essential in these times, the impact of Alzhimers's Disease and Evoke Neuroscience's solution for cognitive impairment, what women can do to prepare themselves for success during these times, and much more!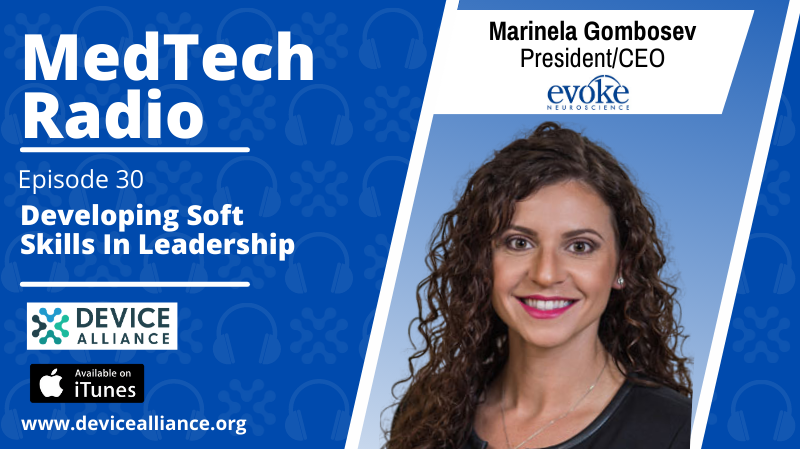 OTHER MEDTECH RADIO EPISODES
All
Entrepreneurship/Startups
Leadership Spotlight
Marketing & Product Development
Professional Development
Women in MedTech
Young Professionals