Bridget Smith: Blockchain Revolution
Is Blockchain the Next Great Disruptor in the Medical Device Industry?
Blockchain has the potential to transform how medical devices are created, controlled, managed, and acted upon throughout the life of the device. As businesses continue to grapple with core IoT complexity and security problems, it is becoming obvious that blockchain-based solutions have merit and bring real value to the table. Yet the irony is a large proportion of the medical device companies have neither the knowledge nor appetite for blockchain.
In this episode of DeviceAlliance's Medtech Radio, we speak with IP Lawyer and Blockchain Technology Expert, Bridget Smith. Join us as she breaks down the complex topic of blockchain while tackling tough questions including…
- Why should I care about blockchain as a medical device professional?
- How will blockchain permanently change the medical device industry?
- Is blockchain the "silver bullet" that will protect information?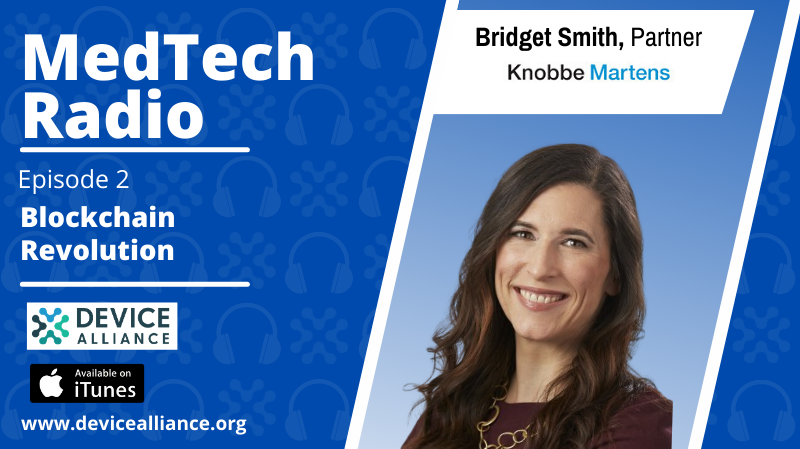 OTHER MEDTECH RADIO EPISODES
All
Entrepreneurship/Startups
Leadership Spotlight
Marketing & Product Development
Professional Development
Women in MedTech
Young Professionals