Ryan Blackmore: People Strategies
Today's changing work environment means many qualified employees have a much easier time heading for greener pastures to find the right financial compensation and cultural fit. While corporate culture is influenced by organization members, HR plays a pivotal role in setting a company's cultural tone. As a business function, HR shapes and reinforces how employees define corporate culture. Investing in positive workplace culture will foster the right shared directive, organizational goals, beliefs, and values that will harmonize employee behaviors. When paired with HR strategies, having a unified culture will allow a company to attain its goals.
In this episode of DeviceAlliance's Medtech Radio, we speak with the Global HR Lead of Transcatheter Mitral Tricuspid Therapy / Advanced Technology of Edwards Lifesciences, Ryan Blackmore. Ryan has 18 years of HR experience with various strategic leadership roles and oversight of global initiatives. Join us as we discuss the evolution of HR departments impact on talent and culture, generational strategies for retention, and the role HR plays in defining a company's culture.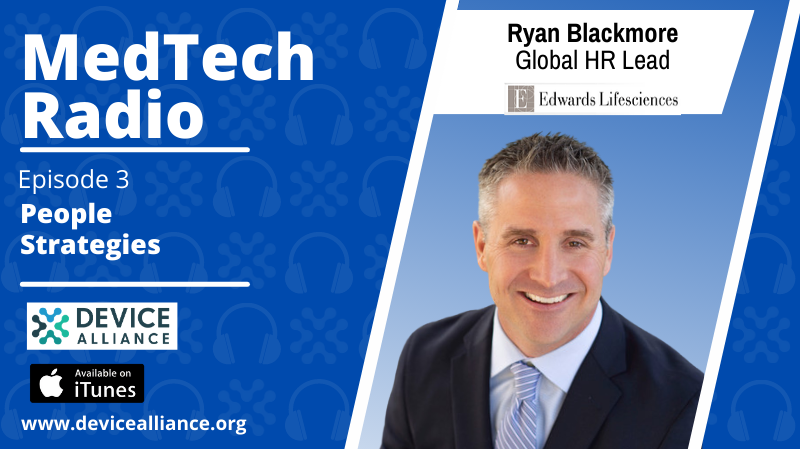 OTHER MEDTECH RADIO EPISODES
All
Entrepreneurship/Startups
Leadership Spotlight
Marketing & Product Development
Professional Development
Women in MedTech
Young Professionals