Warren Foust: Leadership Through Authenticity
Warren Foust is the Worldwide President for Johnson & Johnson Vision surgical business. Most recently, Warren served as Worldwide President of Mentor where he also previously served as Vice President, U.S. Sales & Marketing. Under his leadership, Mentor has gained share, shown double-digit growth, and reestablished clear market leadership. Warren joined Johnson & Johnson through the acquisition of Synthes in 2011. In total, he spent 12 years in the orthopedics space in leadership roles in Trauma, Joint Reconstruction, Craniofacial, and Capital Power Equipment. Prior to that, Warren was part of sales organizations in the pharmaceutical space with Roche and Aventis. Warren has a master's degree in Marketing and a bachelor's degree in Public Relations with a minor in Business from the University of Alabama.
In this episode of DeviceAlliance's Medtech Radio, we speak with Worldwide President, Johnson & Johnson Surgical Vision, Warren Foust. Join us as we discuss his experience leading through authenticity, the most important aspect of leadership during times of crisis, developing a culture that is patient-centric, and the inspiration of John Wooden in his life.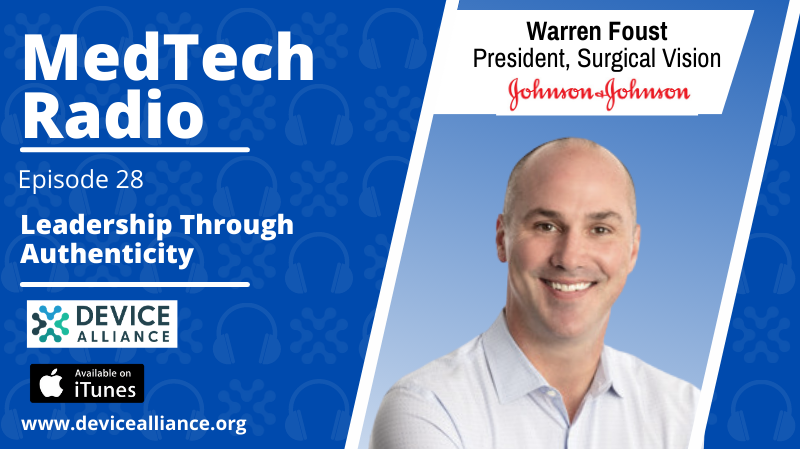 OTHER MEDTECH RADIO EPISODES
All
Entrepreneurship/Startups
Leadership Spotlight
Marketing & Product Development
Professional Development
Women in MedTech
Young Professionals