Claudia Graham: Market Access & The Reimbursement Roadmap
It has been said that it takes an average of 4.6 years and tens to hundreds of millions of dollars to get a medical technology through R&D, Regulatory, Manufacturing, and Clinical Research before it is successfully commercialized and sees wider acceptance and adoption. That is a very long lead time and hundreds of thousands of hours of hard work too.
So why do Medtech companies miss the Market Access question?
Join us as we have a discussion with Claudia Graham on how companies can think differently, scientifically, and strategically to bring great technologies to patients sooner. Claudia Graham is a former Senior Vice President, Global Access at Dexcom; and has 20 years of experience in medical device market access, marketing, and product development.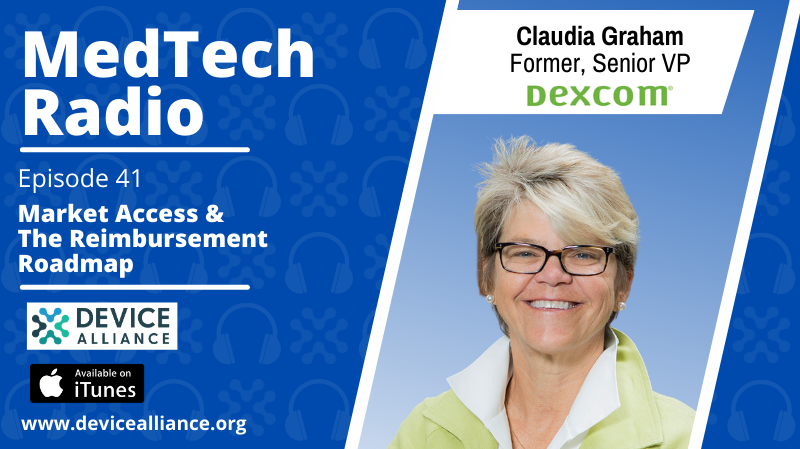 Follow the great work Claudia and team are doing at Dexcom.
OTHER MEDTECH RADIO EPISODES
All
Entrepreneurship/Startups
Leadership Spotlight
Marketing & Product Development
Professional Development
Women in MedTech
Young Professionals