Ben Bobo: The Flight Of An Entrepreneur
Contrary to popular belief, success isn't defined by how well you did in school or how many degrees you have. It isn't based on what family you had or where you grew up. It comes down to your personality, your mindset, and your outlook on life. You don't even have to be a type-A person to be a successful entrepreneur. Entrepreneurs tend to be more "street smart" than "book smart." Entrepreneurship can mean many things, but ultimately, it's about paving your own path. So, do you have what it takes to be a medical device entrepreneur?
In this episode of DeviceAlliance's Medtech Radio, we get into the mind of serial medical device entrepreneur Ben Bobo. Join us as he reflects on his business life lessons, while tackling many questions including...
How should entrepreneurs look at calculated risk?
How does personal discipline equate to entrepreneurial freedom?
What should the non-negotiables be of an entrepreneur?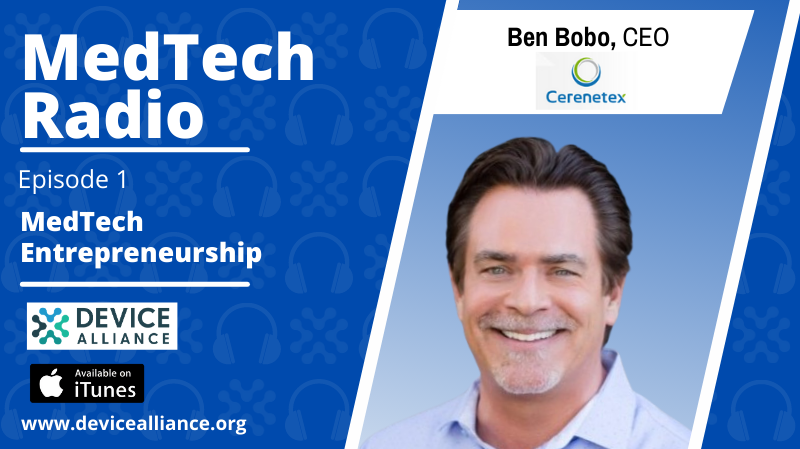 Follow the great work Ben and team are doing at Cerenetex.
OTHER MEDTECH RADIO EPISODES
All
Entrepreneurship/Startups
Leadership Spotlight
Marketing & Product Development
Professional Development
Women in MedTech
Young Professionals