Omnica Corporation: Orbiting Medical Product Development
Medical device design and development is a complex process rife with regulations, specifications, application requirements, and end user needs — all of which must be balanced and adhered to for a successful product. If your device lacks usability, market share will suffer, but if your device doesn't meet regulatory guidelines, it won't make it to the market at all. There's much more that goes into designing, developing, and introducing a medical device to the market than simply coming up with an innovative idea, building your product, and offering it to the masses.
In this episode of DeviceAlliance's Medtech Radio, we interview Jörg Lorscheider, Director Of Sales & Marketing at Omnica along with Earl Robinson, President at Omnica. Join us for an in-depth discussion on the unique challenges of medical device product development, the difference between products that "go big" and those that struggle, and the perils of being first in a ever fast paced market of innovation.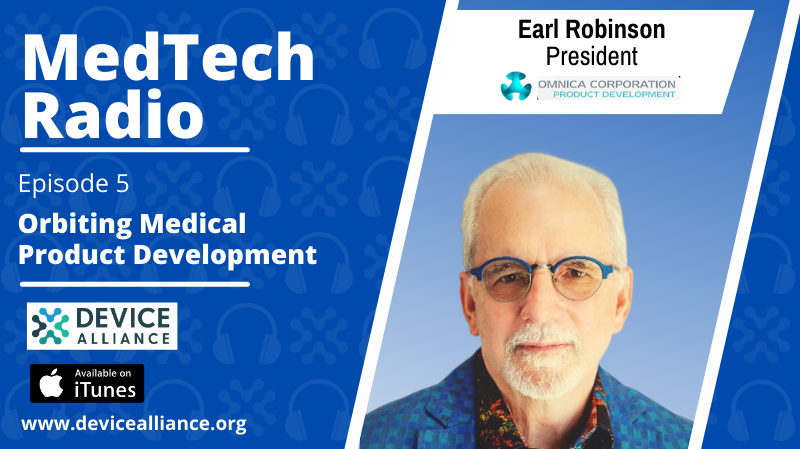 OTHER MEDTECH RADIO EPISODES
All
Entrepreneurship/Startups
Leadership Spotlight
Marketing & Product Development
Professional Development
Women in MedTech
Young Professionals