Career Navigation Event & Workshop
February 20, 2018 @ 5:30 pm

-

7:30 pm

PST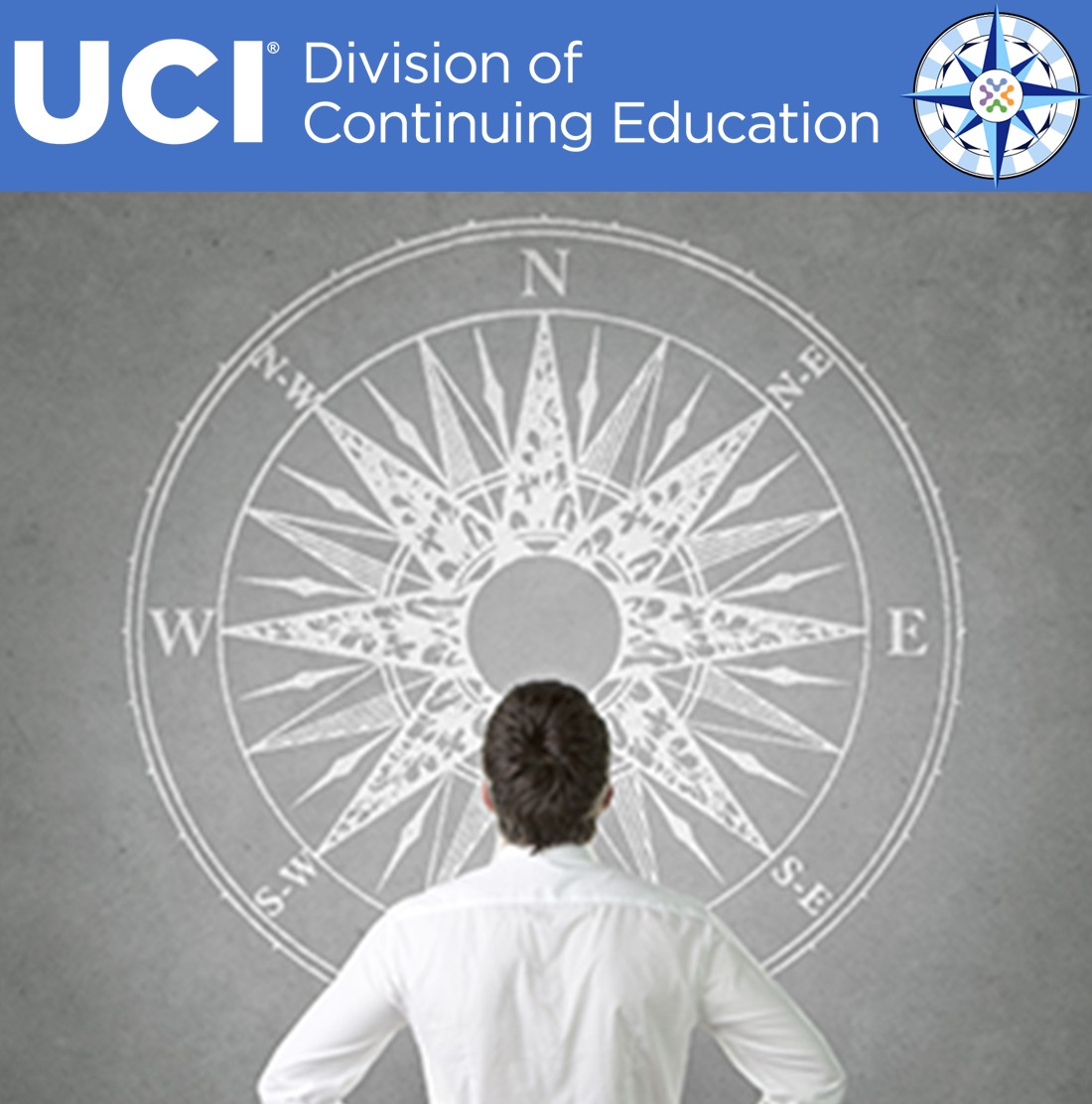 Join DeviceAlliance, in partnership with UCI's Division of Continuing Education (DCE), on Tuesday, February 20th as we unfold the secrets to career success and the multitude of learning opportunities along the way.  Event starts with a town hall discussion as we will transgress from the student/ recent graduate career through to retirement, and everything in between. Hear from a panel of experts about their careers in medical device and the situations they faced.  After our town hall discussion we will split up into three workshops to dive further into career segments such as:
I. Early Stage; II. Corporate; III. Entrepreneurship & Consulting.
EXPERT PANELIST: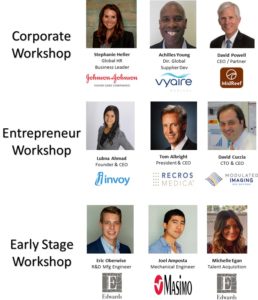 WHAT WE'LL LEARN IN EACH WORKSHOP:
Early Stage – hear from speakers on how they successfully landed their first job out of school and the choices they made to position themselves to begin growing their careers [workshop best suited for students and employees within the 1st five years of their career]
2. Corporate – this workshop is for people who work for a corporation, regardless of its size, and are seeking additional information on how to climb the corporate ladder, grow professionally and what to be aware of along the way; we'll also cover the tough decision many professionals face – go into management or remain an individual contributor [workshop best suited for professionals who are currently or plan to continue working for a company in 'corporate America', regardless of the size of the company]
3. Entrepreneurs & Consulting – a fantastic workshop for anyone who is currently doing this or thinking going out on their own.  We'll cover how to make the jump into the sole proprietor/ consulting or entrepreneur space as well as areas of opportunity and learning; hear from people actively doing it and why they made the decision to be their own boss [workshop best suited for anyone who is interested in starting a business, already owns a business and needs help or working as a consultant/ solopreneur] 
DeviceAlliance members and students get in FREE
Non-members or non-students pay $25 online or $35 at the door.
We kindly request ALL attendees to register ahead of time to help reduce check in lines.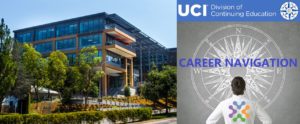 This is an open event, all comers are welcome!
Directions:
This event is located at The Division of Continuing Education on UCI campus, building 8. We will be hosting the town hall meeting in the Yosemite room which is off the main courtyard on the first floor. For additional directions please click HERE
Parking:
Please make sure you allocate at least 15 minutes of extra time in your schedule so that you can park and walk to the event.  There are several options for parking as follows:
BEST Option: Lot 17 offers the best parking as it is located directly behind UCI DCE's building 8. (it fills up quickly so arrive early if you plan to use this option)
2nd Option: Anteater Parking Lot would be an alternative choice; closer in proximity to building 8 than option 3.
3rd Option: Social Science Parking Structure offers an alternative choice; please note the walk is several blocks to reach the DCE building 8 located at 510 E Peltason Drive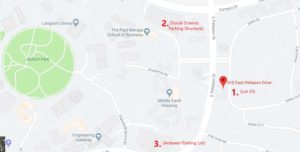 Career Navigation Event & Workshop