3rd Annual MedTech Holiday Philanthropic Event: WINTERFEST
December 10, 2019 @ 5:30 pm

-

7:30 pm

PST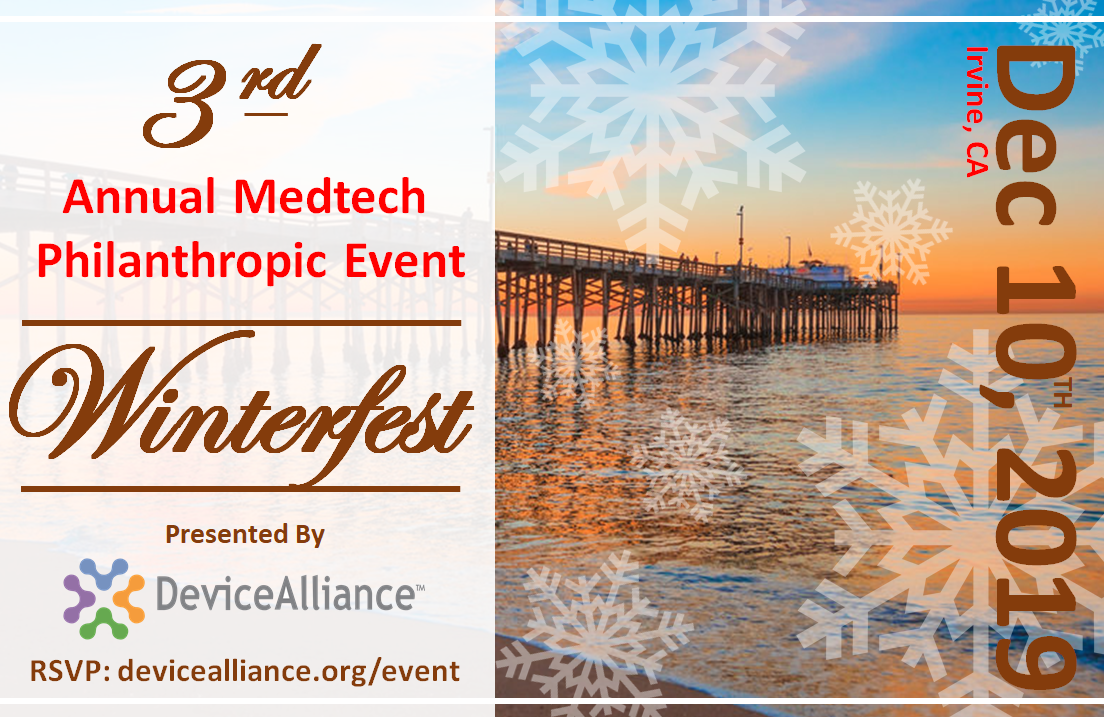 DeviceAlliance is proud to present our 3rd annual philanthropic event:  WINTERFEST
Join DeviceAlliance as we celebrate the close of 2019 with a memorable giving experience with an evening event benefiting the American Heart Association (AHA) of Orange County.
Innovation in healthcare is driven by the passion to help patients live longer, healthier and more productive lives. Winterfest is bringing the focus back to the reason why innovation matters – the patient.
Help support heart disease and stroke research by joining DeviceAlliance for an evening of delicious food, delectable wine, raffles, and bid on amazing packages during our live auction! 100% of proceeds from this event will be donated to AHA.
About American Heart Association
The six cardiologists who founded the American Heart Association in 1924 would be amazed. From humble beginnings, the AHA has grown into the nation's oldest and largest voluntary organization dedicated to fighting heart disease and stroke. A shared focus on cardiovascular health unites more than 33 million volunteers and supporters.
Heart disease is the No. 1 killer worldwide, and stroke ranks second globally. Even when those conditions don't result in death, they cause disability and diminish quality of life. AHA wants to see a world free of cardiovascular diseases and stroke. AHA has invested more than $4.1 billion in research, including funding the work of 14 Nobel Prize winners. The Mission – to be a relentless force for a world of longer, healthier lives.
Spotlight Story: Meet Max Page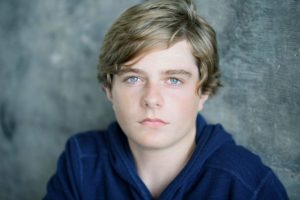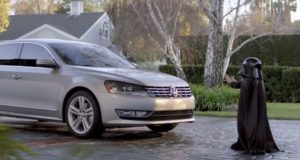 Max Page is a child actor and an Orange County resident. He is known for his appearance as the "Darth Vader Kid" in the popular Volkswagen TV commercial and his role as Reed Hellstrom on The Young & the Restless. Max is also a heart disease survivor.
Max was born with a congenital heart defect and has undergone 13 surgeries for his condition. Cardiovascular disease can affect any person in a family, at any age and time. Sadly, the Page family's story is common. While there has been many strides to combating heart disease, there is still a great deal of work needed to be done. Come listen to Max's story at Winterfest.
LIVE GIFT AUCTION:
We'll have a live auctions with dozens of great prizes ranging from wine to destination golf packages.
DeviceAlliance members get in free, non-members $30 online or $35 at the door.  Event fees are non-refundable.
This is an open event, all professionals are welcome!
Date: Tuesday, December 10th
Location: 2400 Barranca Parkway, Irvine CA 92606 (BlankSpaces building)
Parking & Entrance: parking is free and located on the sides and rear of the building
Hosted Event: this event is hosted and brought to you by DeviceAlliance supporting the American Heart Association
Special thanks to DeviceAlliance's Platinum Sponsors for their support and involvement in helping our organization make a difference in Orange County's medtech ecosystem.
RSVP for this Event:
3rd Annual MedTech Holiday Philanthropic Event: WINTERFEST