The sponsors of DeviceAlliance make it possible to provide innovative programs and events so that everyone may benefit by growing our membership in the Southern California region.

Square-1 Engineering (SQR1) offers onsite, offsite and freelance engineering services to medical device companies, start-up to strategic, with unique solutions to tackling your value and non-value add projects across the entire product development life cycle from concept ​to end of life.
Because of our sponsor's generosity we can reach beyond our professional organization and into our community of care facilities, caregivers, and ultimately patients. Together, we're committed to positively affecting the lives of our families, friends, neighbors, and communities.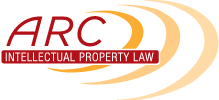 Next Practices (ENP) Strategy helps your organization define new growth opportunities, increase your competitive edge and build the internal capability of your team to excel. We are trusted advisors in the field of global business, leadership and customer "next practices".